We all enjoy playing at our favorite online casinos, but it's sometimes nice to get something back, too. That's where casino comp points come in. Some online casinos have them; some don't. So, if you find a casino that does, it's a way of earning rewards every time you play with your hard-earned cash. Today we're going to take you through precisely how they work, and we may even have some casino comps secrets and tips up our sleeves too!
The World of Casino Comp Points: What Are They and How to Get Casino Comps?
"Comp" is abbreviated for complementary, and, in this industry, they are a way of incentive or reward for when you play at a casino. You place bets or spin, and the casino will give you back comp points, which in turn, can be exchanged for some reward.
Not all casinos you play will have these comp points, and the casinos you'll find are the ones that do have them; they'll apparently all be different. Well, in some form or shape anyway. But the overall concept of comp points usually remains the same, and that's what we're going to address today. You can continue to earn comp points as a way of incentive or reward when you play with your hard-earned cash.
Some online casinos won't even call them comp points and may use another term. Loyalty Points is an excellent example of another word for comp points. Some casinos may even personalize the name to match the casino's name, but the reward concept is usually the same.
Start Earning Your Casino Points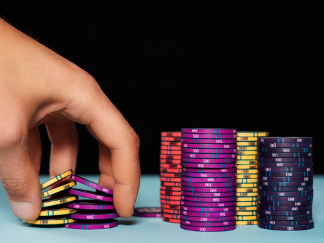 Now you must be wondering how to get casino comps. One of the things you should know is that you can claim comp points only if you are playing for real money. You cannot make comp points if you are playing in demo mode or free play. Even the best casinos will require you to bet or spin with real cash. You need to play with real money to earn comp points; demo mode or free play will not count.
If you're trying to know how casinos calculate comps, then each casino will have its own rules set in place. You will collect comp points for wagering, but the precise value will differ from casino to casino.
Consider an example, you may be able to claim 1 comp point for every $30 you wager, but then some casinos may give you 1 comp point for every $100 you wager. So, this is how these loyalty programs can differ. You need to make sure that you are open to the value before you play, which can avoid any disappointment down the line.
Any casino should always present their comp points' terms and conditions, and it is worth taking a few minutes to read and follow them. You should also verify if the casino has any restrictions on what games you can play to earn comp points. The ratio at which you earn comp points could also differ from casino to casino. There could be a set rate for playing video slots, but you need to wager more to get the same ratio of points if you play table games.
Exchanging Your Casino Points
The most exciting part of all is exchanging those hard-earned comp points. If you've just had a long, tough session and not even won a dime back, you'll probably be feeling pretty bummed. When comp points can come in handy, they can give you a second chance to win. And if you exchange them for a reward with no wagering requirements, of course, that's even more of a bonus.
So every time you've played in real money, you'd have been collecting these points in your account, and now it's time to exchange them. You can use your points and exchange them for some reward, which will differ between casinos. This could be anything from:
Cash
Casino Spins / Super Spins / Mega Spins etc
Reload Bonuses / Deposit Bonuses / No Deposit Bonuses
Merchandise
Avatars and more
Casino Comps Calculator
Various casino comp calculators can help you calculate your expected casino comps based on your game score, bets, and time. For example, you type in the name of the game, your average betting amount, and hours spent per session – there, you will get to know how the casino sees you.
If you're just an amateur, then you've probably been working off to collect your points, which may have taken weeks, if not months. So when it comes to exchanging your hard-earned points, you should make sure you get it right. Every casino will allow you to exchange your comp points for something else; probably the best form of exchange is hard cash. You give the casino back your points, and they'll exchange them for money or any reward you pick. Select your reward carefully, and remember to read the terms and conditions attached before deciding.
Vegas Comps
Land-based casinos will offer the same kind of rewards to attract you to play, and based on payout odds; the casino will be able to evaluate your expected long-term losses. They will then calculate a rate and return it to you in the form of comp points.
Finally, if you are questioning how to get a casino host to comp you, this is usually charged to you if you bring a lot of action to the table. A host is just a representative that is there to keep you happy.
Casino Comps Secrets – Are There Any?
As you've probably figured out, the more you wager, the more comp points you earn. It means that the comp points can be particularly enticing to high rollers. The higher you bet, the more comp points you'll win, and you'll earn them quicker. So if you're excited to earn a comp point or two, then raise your bets, and you'll earn them faster.
However, it would be best if you never bet more than you can bear to lose. Comp points are not worth it if you can't afford to spend the money you are betting with. Stay safe and play responsibly.